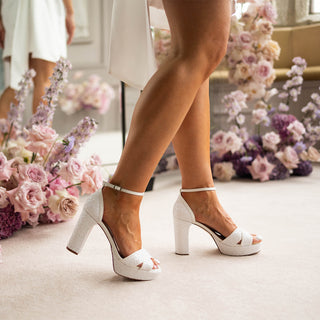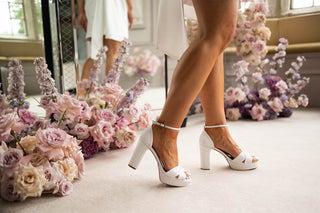 The Ultimate Guide To Wedding Shoes
Block Heels
How to choose the best shoes for your wedding day
Our CM Guide will help you choose the best options for your wedding shoes. We specialise in block heel bridal shoes as our goal is to ensure you feel comfortable as well as glamorous on your wedding day. Whether you are torn between low, mid or high block heels - we will discuss the topics to consider throughout. Important points to remember: these shoes are made to make you feel special - we want our brides to re-wear these shoes after the wedding day. Each pair is handcrafted to ensure you feel fully secure from the moment you put them on.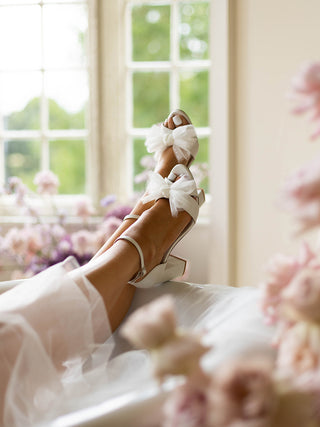 High Heels
Our High Heel block bridal heels, measuring between 9-10.5cm - they are ready to make a statement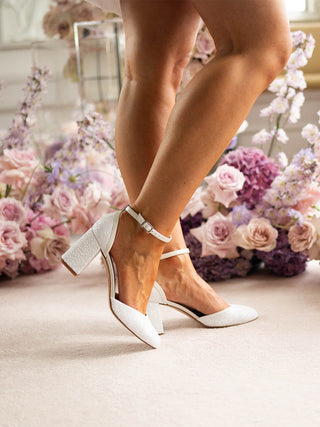 Mid Heels
Mid heel block bridal heels, between 7cm-8cm the perfect height to dance the night away.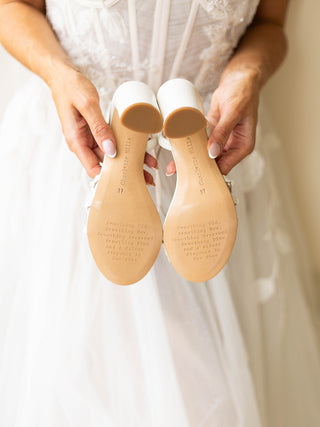 Low Heels
Our low block bridal heels, between 1cm-4cm to ensure you feel the ultimate comfort from start to finish.
Why Block Heels?
Block heels are a must if you are wanting to feel the ultimate comfort on your wedding day. We want your shoes to be on from the first steps down the aisle to the last dance of the night (on average a bride stands up for 12 hours of the day). We all know once our feet start to hurt there is no turning back. We ensure our shoes have the cushioning to make you feel that instant comfort when you put them on. Block heels are consistently known for the extra support you have on different surfaces beneath you in comparison to stiletto heels.
We consistently take on CM Bride feedback and acknowledge what you all want throughout our collections. Our block heels range from a range of shapes whether this be flared, tailored or curved so you have more than one choice of what style would suit you best. We also offer them in low (0cm-4cm), mid (7cm-8cm) or high (9cm-10.5cm) block options.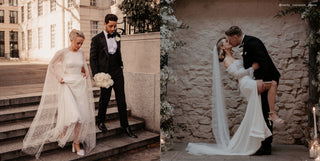 Real Brides
See what some of our real brides have to say about Charlotte Mills Bridal Shoes
Charlotte's Top Tips
The expert's tips for choosing your wedding shoes.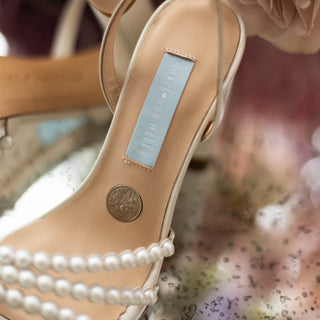 Something Old
Each pair of our wedding shoes has an original silver sixpence. This is your something old.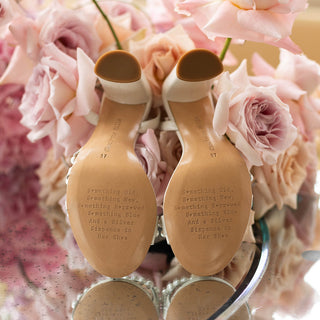 Something New
Your beautiful shoes are your 'something new'.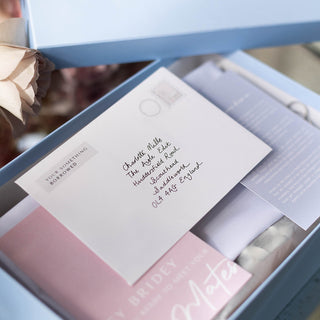 Something Borrowed
Each box has an envelope. This is 'something borrowed'. Return this after your big day with a picture of your shoes.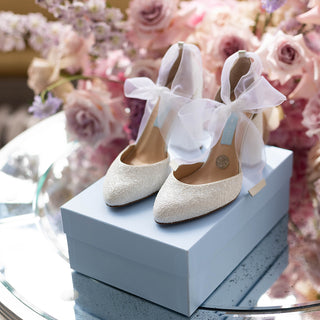 Something Blue
Our insock logo and boxes are your 'something blue'.
Still need help choosing your i do shoes?
We know there are so many options to choose from, which can often be quite overwhelming. If you are unsure of what bridal styles to choose then we would love to help. Contact our customer service team for some advice. We can discuss your wedding, the location, your dress and we will do everything we can to help you find your perfect sole-mates.