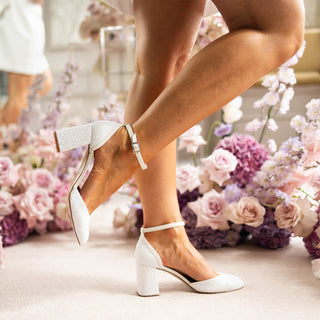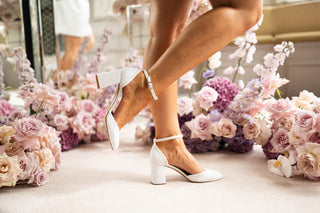 Wedding Shoe Guide
Curated by experts, use this guide to find your ultimate 'I do' shoes
Your wedding day should be the most amazing day of your life. The excitement and the planning lead up to that ultimate moment of your I Do's. This is why we ensure your bridal shoes are not only stylish and sentimental - but they offer the ultimate comfort all day from your journey from Miss to Mrs. Each style is designed with this in-mind and we offer our signature comfortable block heels to ensure you have full support. Handcrafted with tried and tested materials you will feel the support from the moment you try the shoes on.
Consider The Surface
Consider the surfaces you will be walking on during your wedding day, this can play a big part in choosing your dream shoes. Here are some examples below: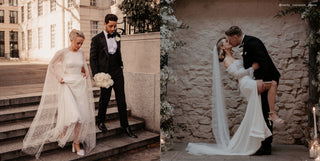 Real Brides
See what some of our real brides have to say about Charlotte Mills Bridal Shoes
Charlotte's Top Tips
The expert's tips for choosing your wedding shoes.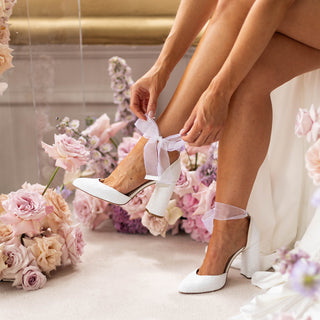 Comfort Features
The ultimate comfort is necessary everyday - but especially on your wedding day. Once your feet start to ache - it's the point of no return (we've all been there!). Our mission is to ensure your wedding shoes last from morning to night which is why we have tried and tested every material for our end result.
We found a specially formulated latex which provides outstanding performance. This has a memory foam effect keeping your feet comfortable all day long. We specialise in producing block heel bridal shoes for a reason. The block gives you complete support when wearing your wedding shoes meaning you can feel confident from your steps down the aisle to the last dance of the night.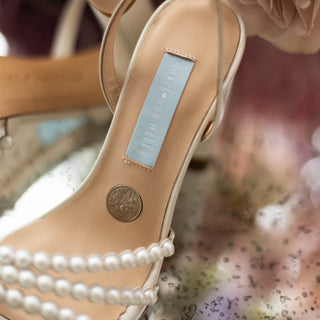 Something Old
Each pair of our wedding shoes has an original silver sixpence. This is your something old.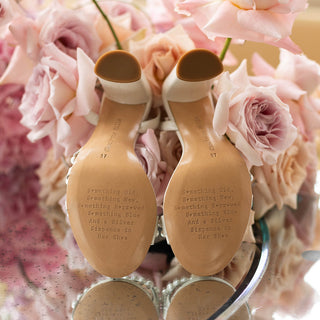 Something New
Your beautiful shoes are your 'something new'.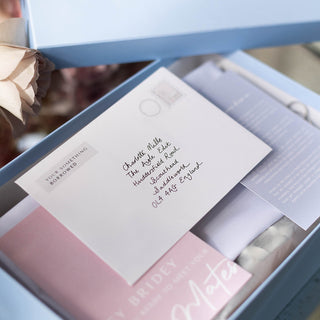 Something Borrowed
Each box has an envelope. This is 'something borrowed'. Return this after your big day with a picture of your shoes.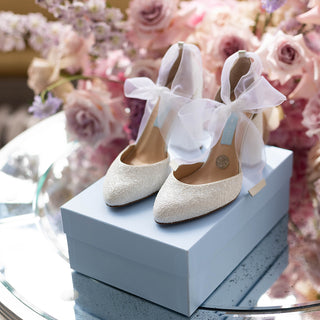 Something Blue
Our insock logo and boxes are your 'something blue'.
Still need help choosing your i do shoes?
We know there are so many options to choose from, which can often be quite overwhelming. If you are unsure of what bridal styles to choose then we would love to help. Contact our customer service team for some advice. We can discuss your wedding, the location, your dress and we will do everything we can to help you find your perfect sole-mates.