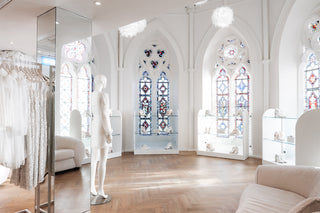 The Aisle Edit
The UK's Only Bridal Department Store
Home to Charlotte Mills Flagship Store
The Aisle Edit, our new home and the perfect place for your bridal day out. We are housed in a heart-achingly beautiful converted church where so many brides previously said there I Do's. There is no need to shop until you drop - we've made this the perfect place to find your bridal essentials. 
The Aisle Edit is a place for brides and their nearest and dearest to come together for the perfect day out. We're the UK's only bridal department store. We are joined by so many independent bridal brands, from wedding dresses of your dreams to your bridesmaids outfits plus SO much more. Click here to see all of our incredible brands.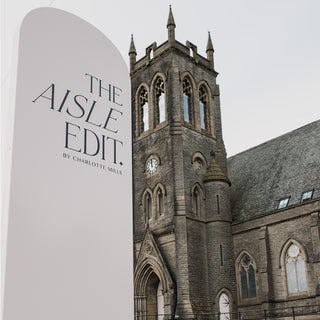 3 REASONS TO VISIT THE AISLE EDIT
We are housed in the most beautiful 1840's church. With three floors filled with female founded independent bridal brands. 
We have our Champagne Bar & Cafe where you and your crew can sit, relax and enjoy Afternoon Tea (with fizz!)
We're located in Saddleworth and are surrounded by so many amazing places to stay, and we're close to Manchester city centre where there are endless, incredible places to visit. Treat yourself - you deserve it!
Book Your Visit
We offer browsing appointments or 1-1 Charlotte Mills appointments which you can book below, just select the date and time. Any help you need feel free to pop us a message on our socials or to our email info@aisleedit.com
We can't wait to be a part of your journey from Miss to Mrs!
All the details
Location
The Aisle Edit, Huddersfield Road, Scouthead, Saddleworth, OL4 4AG
Hours
Monday: 9am - 3pm (walk ins welcome)
Tuesday: Closed
Wednesday: Closed
Thursday: Closed
Friday: 9am - 3pm (walk ins welcome)
Saturday: 9am - 6pm
Sunday: Closed