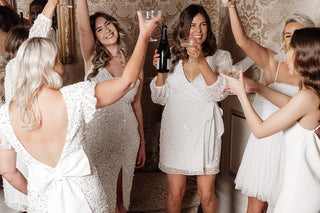 NEW COLLECTION WAITLIST
Hey Bridey!
We know you're so excited for our new collection of dresses to launch. Want to be the first to know? Sign up below.
After the launch of our Hen Dresses in February last year, we're SO excited to bring the second collection out very soon. With new shapes, fabrics and embellishments, we know you'll LOVE the new pieces. See the sneak peeks below.